11 Apr
I realize that most of the population is not going to understand this next statement.  
Remember when Mer and Der got post-it married?
That makes sense to me.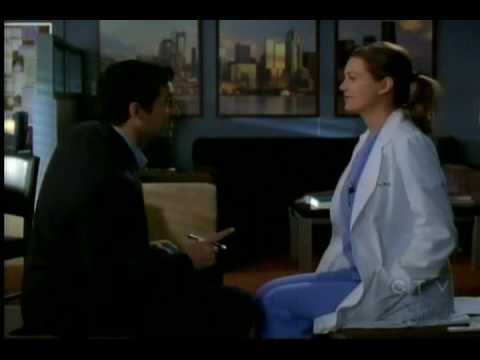 What do we want to promise each other? That you'll love me even when you hate me? No running. Ever. Nobody walks out, no matter what happens.That we'll take care of each other, even when we're old and smelly and senile and if i get Alzheimer's and forget you…This is forever. Married.
This is forever.
I know it's really superficial to get life lessons from television shows, but Shonda Rhimes is well, Shonda Rhimes.
I'm 44 years old. I'm divorced. I have a daughter. I have a man in my life that I love.  I have a good relationship with my daughter's father. I have a solid job, family, life.
I worry that I'm going to be alone. I worry that I won't live to see my daughter be my age.
Not all the time. Just in the back of my brain, when up late or early. When I'm staring at my baby girl (who's nearly as big as me) and wondering where the time went. And how long I can hold onto this precious time with her.
I wonder when I sit waiting for my main squeeze to file some time away for me. When will that change or will it? I'm ok with time alone, but not most of my time.  
To be fair, he's transitioning some major life changes, so I'll give him a break (for a while). 
It's not rational. I know that. I know that the only thing that you can count on is change (and an abacus).
And yet, I am prepared for the worst.
But in that preparation, I don't want to miss the best.
The other night, Zoe had camped out with me because the main squeeze is out of town.
I fell asleep watching her sleep.  Her warm little body as happy as can be, snuggled and sidled up to her mom.  We were a proper dog pile.
The lull of her breathing worked like a magic metronome and I was out in a matter of minutes.
And despite the warm, delicious feeling I was marinating in, I had crazy dreams that night.
I had a dream that we converted our garage into a work and living space for the MS. That part was great.  A writer's studio of sorts.
Then it all went weird.  I dreamed that I bought myself an engagement ring?  Why?
And not only that, but I was also lying to people saying that we were engaged.
Again, why?
Complicated.
I honestly don't have any kind of urge to get married. At all.
I even ask myself, as a test, what would I do if the MS asked? I love him ridiculously. We've been together for nearly four years.
I just don't know that we "need" to get married. Legal contracts and all.
I have a friend that's getting married for the second time, and I love that she is.  LOVE that she is. Maybe there's a piece of me that misses that excitement of the engagement. The love. The ridiculous glow you have when you know and can show the world with your empirical proof, that someone loves you? 
Maybe because the MS has been traveling less and working more. I've been busy.  We have mismatched schedules with different priorities and responsibilities. Sometimes we just don't match up. Again, not forever, we are just in a weird period of connectivity.
Our time together is random, at this point. It's like have a one hour window to get married.
Maybe I just watch too much Shonda Rhimes TV before bed? 
It's been festering in this brain of mine.  I've made a few jokes about it to the MS, which really means that I don't know what to do with the information.
I would promise to love regardless. And to be there forever.
I even have post-its in my office drawer.
And that's what's most important, right? At the very core of your relationship – whether it's romantic, platonic or familial, you must honestly commit to love and support.
Regardless of how often your brother burps in your face or your friend cancels plans so she can go out with her boyfriend. Or how much your boyfriend works or doesn't work. Or your daughter who cannot figure out how to put her dishes in the sink.
Those things are minor bumps in the majorly bumpy road of life.
I promise to love you even when I hate you. 
At the bottom line, the quiet reserve of your heart, you feel connected and loved – needed and wanted.
That's where the I do's need to happen.
I remain committed to evaluating that honestly, and with kindness and compassion.
I remain open, to possibility and post-its.
This is forever.